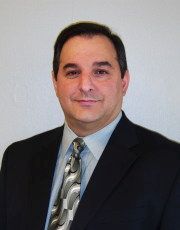 Broker/Owner (25 years experience)
Specialties: Buyer's Agent, Listing Agent, Relocation, Foreclosure
What defines an excellent real estate agent?
Ron Stewart answers that question with two words -
PROBLEM SOLVER!
That is real estate in a nut shell. I have guided 100's of clients and customers through the ups and downs of a real estate transaction. I have prevented them from not only losing their deal, but from losing money, their dream home and their dignity.
Real estate transactions don't have to be complicated!
Experience, Common Sense and Knowledge are the three key elements to a Successful Real Estate Professional.
For Sellers - The simplest little thing can prevent your home from selling! Should you list your room sizes? should you put a "Sale Pending" sign on your front lawn? Should I share my market analysis with the buyer? Should I complete a Property Condition Disclosure Statement? and my favorite - Is Spring the best time to sell my home? On the Buyer side it is sometimes what you don't ask that can hurt you. Is it okay to ask to review the Sellers analysis report that was used to determine price? Should you go through the listing agent or hire a Buyers Agent? Did you check the history of the property? The list goes on and on. That's why it is important to have an agent who understands the process, the negotiations, the strategies.
Ron Stewart is that Agent - 25 years of Real Estate Experience,
Over 38 years of Sales/Management Experience, and a road map for you to follow that not only helps solve your real estate problems, but helps you avoid them all together.